I'm a writer, editor, Tarot reader, and reseller living outside Seattle, WA with my husband, the artist and data scientist, Chris Sumption, and our ridiculously spoiled cat-children.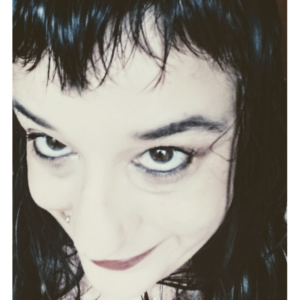 Born in New York, I attended the University of Colorado, the School of the Art Institute of Chicago, Clarion West (as the Carl Brandon Society's Octavia Butler scholar) and the Launchpad Astronomy Workshop. I'm also a Hedgebrook alum (2010, 2016). I started writing fiction and teaching professionally in 2000, with the publication of my first novel, Homecoming.
I'm a big, fat feminist killjoy of Jewish and Romany heritages. I love serial commas, quadruple espressos, knitting, the new golden age of television, and over-analyzing things. My turn offs include ear infections, black mold, and raisins in oatmeal cookies.